---
February 2010 Newsletter
News from Freenet Antennas
---
More Ubiquiti™ Products Here ...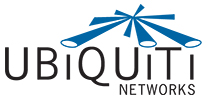 We are expanding the range of Ubiquiti™ products. These products were added this month.
---
The Rocket is a rugged, high-power, very linear 2x2 MIMO radio with enhanced receiver performance. It features incredible range performance (50+km) and breakthrough speed (150+ Mbps real TCP/IP). The device has extra memory and CPU capacity to handle demanding Basestation (AP or PtMP) applications.

We have both 2.4GHz and 5GHz models.

The NanoStationM5 (NSM5) packs some phenomenal performance with a revolutionary design combining a high-gain 4 antenna system, advanced radio architecture, and highly researched and developed firmware technology allowing throughput, stability, and capacity performance rivaling even the highest-end WiMax networks.

The NanoStationM5 has been proven in extreme temperature and weather conditions. Additionally, it has an advanced Electrostatic Discharge/Electomagnetic Pulse (ESD/EMP) immunity design to protect against common outdoor radio and ethernet failures.

As part of the Ubiquiti "M" series, the NSM5 has:

Dual Antenna Wireless-N MIMO performance of up to 150 Mbps.
A Fast CPU so that throughput is still fast when Encryption is turned on.

The AirView2-EXT is a USB 2.4GHz Spectrum analyser. Plug it into your laptop, and study all the radio energy (not just WiFi) in the 2.4 GHz band. It comes with an external antenna and an MMCX antenna connector. (We sell pigtails to convert to an rpSMA connector)

You can use this device to

Find the quietest channel
Find elusive noise that may be only seen at random times that is affecting yor link. For example: The neighbour's microwave oven, his cordless phone, or other hard to identify interference sources.
---

Product Review of the Month
Hi All,

We have just conducted a test, comparing the Senao 2611CB3+ Deluxe, with Freenet-Antennas new UltraWAP.

The Tests were conducted over a 5km Distance, on our community wireless network. We also used a 200mw Repotech booster, to boost the RX Sensitivity of the UltraWAP. [Editor note: We now stock the SB-2200g amplifier. See
http://store.freenet-antennas.com/index.php?cPath=22_39 ]

With the Senao AP running as an AP, at 5km using another senao as a client unit, we saw throughput of around 2.1mbit per second.

With the UltraWAP, we saw a speed improvement of over double that of the senao, with speads touching 4.75mbit per second, using the same senao unit in client mode. With a Minitar MNWAPB in client mode, speeds touched a little over 5.75mbit per second to the ultrawap.

The Bottom line, The UltraWap kills the Senao for throughput!

Another test carried out was a QOS test, when one client starts downloading a file, they get the full rate, when a second client starts to download a file, the speed is shared between clients. We were able to prove this, with identical results to what another used had described, these units do support a QOS component!

These units are very good, and represent excellent value for money!
The RX Sensitivity is an issue, but it is one that is not necessarily an issue, unless there is allot of 2.4ghz noise, or less than brilliant LOS.

The UltraWAP looks like it will be replacing our Senao AP as the main node on the network!

If you are after a super quick wireless network, these units are the way to go!

I cant wait to see what the results will be using an Ultra WAP in client mode!

--As a side note, the maximum throughput I have achieved using this unit, and an 802.11g card in my notebook, was around 2000kbytes per second. So that gives an indication of the maximum achievable rate is using this unit.

--Speeds measured transferring a 100mbyte file from an FTP server, plugged into the UltraWAP.

Rating:

[5 of 5 Stars!]
---
Testimonial of the Month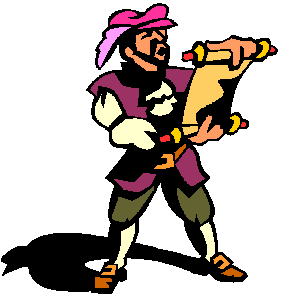 Zenien has been extremely impressed by the quality of products and technical support we have received from Freenet Antennas.
We recently used the Freenet UltraWAP's, antennas and related equipment for a high profile CCTV installation.
The UltraWAPs have survived harsh conditions and high heat environments to provide a stable, fast and reliable network link.
The UltraWAPs are easily configured and will suffice almost any requirement.
Cameron

---
Tell us of Your Success


Do you have a WiFi success story you would like to share with other Freenet Antennas customers? If so email us the details and we might publish in our next newsletter.
---