---
March 2010 Newsletter
News from Freenet Antennas
---
Expanded Range of Point-to-Point (PtP) Link Products
We have continued to add to our range of PtP Link products - so you can order pre-configured, pre-tested solutions that will work out-of-the box with no further configuration. New products this month are below.
Product

Description

Technology:
Wireless-A (5 GHz)

Max. TCP/IP Speed:
2-way: 35 Mbps
1-way: 35 Mbps


Based on the PowerStation5-22V from Ubiquiti, this Industrial-Strength unit is ideally designed for robust PtP links in the 5 GHz band.

The 22 dBi antenna is built into the product, and it comes with a pole-mount kit.

With a wireless connect speed of 108 Mbps, and a measured (by us) 35 Mbps TCP/IP throughput this is ideal for long links.

PtP-RM2-TP12 and
PtP-RM2-TP12E

Technology:
Wireless-G/N (2.4 GHz)

Max. TCP/IP Speed:
2-way: 150 Mbps
1-way: 91 Mbps




These two almost identical products are based on the RocketM2 from Ubiquiti. The RocketM2 is a MIMO (2 antenna) device with extra processing speed for maximum speed even with WPA2-AES encryption enabled.

This is our premium product for joining buildings at the fastest possible speed in a robust package for challenging environments like mine sites.

We combine the RocketM2 with our 12 dBi TwinPol dual-polarity antenna so you get Wireless-N speeds even over multi-kilometer links. They are rated to 150 Mbps TCP/IP throughput (bi-directional), and we have measured 91 Mbps one-directional throughput TCP/IP speeds.

More ...

Technology:
Wireless-A/N (5 GHz)

Max. TCP/IP Speed:
2-way: 150 Mbps
1-way: 91 Mbps

Based on the NanoStationM5 from Ubiquiti, a pair of these units combines high-speed in an unobtrusive package. Each unit has a dual-polarity MIMO antenna built-in and is very easy to install. Like all our PtP products, all necessary parts such as POE cables and POE injectors are included.
---
Grounding When Using POE Cables
Using Power Over Ethernet (POE) cables with equipment mounted up a pole can result in damage to the Ethernet Interfaces at each end of the cable during an electrical storm.
We are not talking about surviving a direct lightning hit - such a hit will blow more than an ethernet interface. But during electrical storms very large voltage potentials can build up as you rise further from the ground.
The problem arises when the circuit board in the WiFi unit up the pole is not otherwise grounded - e.g. through an external antenna connector. In this case the voltage of the circuit board is floating and hence can be quite different from the voltages on the POE cable. POOF - there goes the ethernet interface chip if there is a nearby electrical storm!
The solution is quite simple - use a shielded ethernet cable. We are not really interested in using the shield in the classic sense of providing RF shielding - but rather taking advantage of the 9th conductor in the cable which can provide a path to ground for the WiFi circuit board.
Because many Ubiquiti products are fully encapsulated in a plastic enclosure with no external antenna, they are electrically insulated from the mounting point and hence there is no electrical path to ground. With such units it is imperative that a grounded POE cable be used, otherwise the unit is at risk in an electrical storm and the warranty is void.
---

Product Review of the Month

I just wanted to thank Terry for the friendly advice that I received. I
am very happy with my purchase, I can't believe how good it is, I've
tried many brands in the past that simply can't complete. I can finally
walk around my home without fear of losing my internet connection. I
will definitely buy from you again!

Rating:

[5 of 5 Stars!]
---
Testimonial of the Month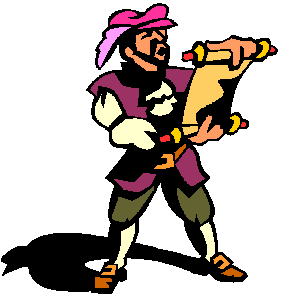 Package arrived and received OK. Thanks so much.
Was getting 802.11b at between 1 and 5 meg...now I'm back to 802.11g at 36-54 meg constant throughput.
Thanks again for your advice and to Darren (OzCableGuy) for recommending you. Have already touted your product and service to all my wireless mates.
Bernie
---
Tell us of Your Success


Do you have a WiFi success story you would like to share with other Freenet Antennas customers? If so email us the details and we might publish in our next newsletter.
---