---
Ubiquiti airMax Certified Admin Training

News from Freenet Antennas
---

We are pleased to announce that Ubiquiti airMAX Certified Admin courses are now available in Australia.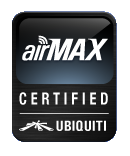 Each course is 2 days. The training calendar is below. For more details, please click on the city of interest.
Perth
28-29 June 2012
Sydney
10-11 July 2012
Melbourne
17-18 July 2012
Brisbane
21-22 August 2012
14-15 August 2012 15th is a public holiday in Brisbane
Rob Clark
---
Full Online Calendar

Click image to see calendar
---
You are receiving this email as you selected Newsletter when you signed up at http://store.freenet-antennas.com.

To unsubscribe, please login to your account and edit the Newsletter option in your profile.

Our postal address is:
Freenet Antennas
3 Barker Place Bicton, WA 6157
Australia
Our telephone: +61-8-6262 3333


Copyright (C) 2012 Freenet Antennas All rights reserved.