---
Ubiquiti airMax Certified Admin Training

News from Freenet Antennas
---

We are pleased to announce we have scheduled additional Ubiquiti airMAX Certified Admin courses for 2012.
If you are thinking of coming, please book soon as seats are filling fast. Please click on the city links below for more details.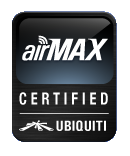 Each course is 2 days.
Rob Clark
---
Full Online Calendar

Click image to see calendar
---
You are receiving this email as you selected Newsletter when you signed up at http://store.freenet-antennas.com.

To unsubscribe, please login to your account and edit the Newsletter option in your profile.

Our postal address is:
Freenet Antennas
3 Barker Place Bicton, WA 6157
Australia
Our telephone: +61-8-6262 3333


Copyright (C) 2012 Freenet Antennas All rights reserved.