---
April 2009 Newsletter
News from Freenet Antennas
---
New TwinPol Antenna - for 802.11n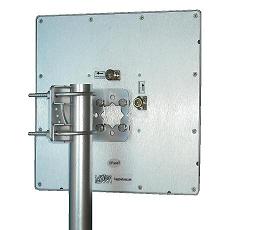 802.11n is the newest and fastest WiFi technology. It works very fast over short distances. But it NEEDS multiple antennas if you want speeds faster than 54 Mbps. If you want to go further than within your own house you need multiple antennas at each end of the link. And that is where the TwinPol somes in.
We asked our antenna supplier to custom make a special two-in-one antenna for us. The TwinPol antenna is actually two antennas on one enclosure. The two antennas are oriented 90 degrees apart so you can deploy as:
Horizontal & Vertival polarisation, or
+45 and -45 degrees polarisation.
---
Cheapest CFD400 Low-Loss Coax in Australia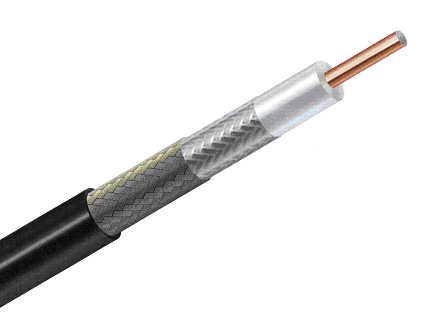 Don't forget we have the cheapest "400" size low-loss coax in Australia. We import the stuff in 20km lots - and that gets us great prices. If you have a need for LMR-400/CFD-400/HDF-400/etc - make sure you get a quote from us first. And - our cable has the better quality Poly Ethylene jacket - not the cheaper PVC jacket.
We also stock a full range of connectors for this cable, and the necessary crimping/stripping tools.
---
Tell us of Your Success


Do you have a WiFi success story you would like to share with other Freenet Antennas customers? If so email us the details and we might publish in our next newsletter.
---
You are receiving this email as you selected Newsletter when you signed up at http://store.freenet-antennas.com.

To unsubscribe, please login to your account and edit the Newsletter option in your profile.

Our postal address is:
Freenet Antennas
3 Barker Place Bicton, WA 6157
Australia
Our telephone: +61-8-6262 3333


Copyright (C) 2008 Freenet Antennas All rights reserved.