---
December 2009 Newsletter
News from Freenet Antennas
---

UltraWAP Configuration Training

The UltraWAP is like the swiss army knife of WiFi boxes. It has many modes which means it suits all applications. But what mode is best for your application?
Well - we are considering offering a 1 day training session on UltraWAP configuration and would like to ask our customers in WA (initially) if there is enough interest in holding such a training session.


We held an informal traiining session for two customers who had this to say:

Thanks you for a well informed and well presented training session. Both Daryl and I learnt so much we have both already used what we have learned ... "and it all worked"... that the best test of all I think! We both would like to book in for the training on aerials/antennas.

Once again thanks Rob

At this time the price is unknown, but we would be targeting at $100/person including lunch.
If you would like to express interest (no obligation) please email clark@freenet-antennas.com and we will keep you informed.
---

Special of the Month

This 802.11g amplifier can boost your WiFi signal to 100, 200, or 500 mW. The output is selected by a switch on the side.
The new price is $85 incl. GST.
The maximum input into the amplifier is 60 mW (18 dBm) so it is ideally suited for use with low powered APs such as D-Link, Netgear, etc.
Be careful not to break the law using this unit. The maximum legal effective radiated power limit in Australia is 36 dBm. This table will give the maximum antenna gain that can be used with this amp (assuming 2 dB of antenna cable losses)
| | |
| --- | --- |
| Amplifier Output | Maximum Antenna Gain |
| 100mW (20 dBm) | 18 dBi |
| 200 mW (23 dBm) | 15 dBi |
| 500 mW (27 dBm) | 11 dBi |
---

Product Review of the Month
The Mighty Waveguide Antenna



The waveguide antenna is a stunning performer that continues to amaze with performance. Here is what one customer said.

This is a fantastic antenna. I am currently sitting in the shade of a tree about 700m from the antenna with a few trees in the way and am getting a SNR of 20.. I did some testing 1km from the antenna with direct LOS and I was getting a SNR of 30. I also get good coverage directly under the antenna as well and even in the shed which has a corrugated iron wall in the way I still get a SNR of around 30, the signal obviously does a bit of reflecting off the other sheds we have here to be getting such good results without line of sight.. Great antenna and with it hooked up to a 200mw Ultrawap it is a very good performer...

Rating:

[5 of 5 Stars!]
Richard

---
Testimonial of the Month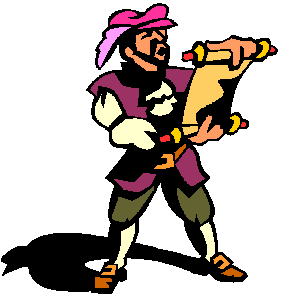 HI Guys, Just wanted to drop a note to thank you for enabling me to provide one of my clients with a successful outcome.
Their building was once a Convent and now is a Conservatorium of Music. It is 2 storey brick with walls around 30cm thick throughout, and is like a rabbit warren with rooms scattered. The location is difficult to work with wirelessly as signals vary so much. I joked with the client that it was like the Bermuda Triangle!!!. You could be in the room next door and not get a signal from their existing WAP.
I took a gamble and purchased the UltraWap N and installed it for them. It works, I don't know how, and frankly don't care why, I am just glad it has resolved a difficult location.
Thanks again for a brilliant result.
Shane
PS Other brands tried were Linksys, DLink and Netgear.

---
Tell us of Your Success


Do you have a WiFi success story you would like to share with other Freenet Antennas customers? If so email us the details and we might publish in our next newsletter.
---