---
January 2010 Newsletter
News from Freenet Antennas
---

UltraWAP-G Now As Low As $59 !
The strength of the Australian dollar plus Freenet Antennas' purchasing volume has allowed us to drop the price of the UltraWAP-G as low as $59 for the 60 mW model. The most popular 90 mW model is now $69.

The manufacturer has told us that they probably can no longer make any more of these as the chipsets will become unavailale in 2010.

So don't miss out - because when they are gone - they're gone.
---

Freenet Antennas now an Australian Reseller of the Ubiquiti™ Product Range

Ubiquiti™ make a unique and exciting range of high performance "carrier grade" equipment ideal for:

Wireless ISPs (WISPs)
Corprate networks
End users wanting top performance gear

Adding Ubiquiti™ products to our range means you can buy products with top performance and full network management from Freenet Antennas.

The Ubiquiti™ product range includes:

2.4 GHz outdoor and indoor equipment
5 GHz outdoor and indoor equipment
Embedded systems - system boards with CPU, RAM, FLASH, Ethernet/RS-232/USB interfaces, radio interfaces, and an installed GUI based OS.

Open-Mesh is a free, open-source product that runs on Ubiquiti Bullet2, NanoStation2, and PicoStation2 products.

It creates ultra low-cost zero-config, plug & play wireless mesh network solutions that spread an Internet connection throughout a hotel, apartment, neighbourhood, village, coffee shop, shopping mall, campground, marina and just about anywhere else you can imagine.

Freenet-Antennas can pre-install Open-Mesh on your Ubiquiti product for you.

OpenWRT is a free, open-source OS that runs on many Ubiquiti products allowing you to build a highly customised and feature rich device.





In addition to the usual management features like SNMP, Telnet, etc, you can manage deployed Ubiquity equipment from a central management console called airControl.
The Ubiquiti™ "M" range of products support not only standard WiFi protocols (like 802.11a/b/g/n) but also a Time Division Multi Access (TDMA) protocol called airMax™ technology giving true Carrier Class Network Performance.

Scalability: 300+ subscribers per sectored base station
Latency: Latency remains low for voice and video applications as network scales
Speed: 150Mbps+ Point-to-Multipoint performance
Range: 50km+ outdoor range

All Ubiquiti™ equipment from Freenet Antennas comes with:

Australian warranty. No need to return to USA for replacement
Australian power supplies and AC cables
C-Tick
---

Product Review of the Month
I used a pair of these Access points for a 300 meter line of site link and could not be happier with their performance.
Using four chinese craptastic yagi antennas (two at each end one vertical polarised one horizontal) and just pointed by eye, we immediately got wall to wall signal and immediate connections at both ends as soon as I turned the Ultrawap on.
The Yagi's are rated for 16dBi, but by my best estimates the Yagi's gain is more like 10 to 12dBi, not great, but they were only cheap antennas.
However we wasted nearly 3 hours at first trying to work out why we couldn't get transfer speeds above 170 KBytes a second (~1.7 Mbps). I was getting disappointed thinking it was the wireless link at fault, and couldn't work out why it was so slow given the strong signal strength readings.
However in the end it turned out to be a faulty ethernet switch at one end of the link. I replaced the switch and immediately we were transferring 4Gig DVD ISO's at a solid 10 Megabytes a second (~100 Mbps) with encryption off and 8.5Megabytes a second (~85 Mbps) with WPA2 on.
We were even able to drop the transmitter power down to 50% at both ends with absolutley no loss of speed or reported signal strength, so we certainly have more than enough signal strength for the link. Not that 300Meters is an especially long wireless link. Still nice to know we have plenty of signal strength to spare though.
All in all I am very impressed with the Ultrawap-N300, and I am likely to be buying more of them in the future to expand the network.
Lindsay

Rating:

[5 of 5 Stars!]
---
Testimonial of the Month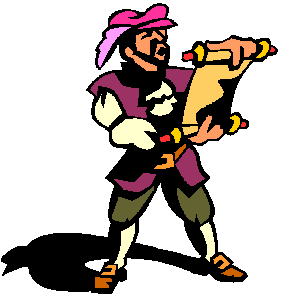 Hi
I now can say that I too have a wireless success story.
I have a hotel/Motel here with 2 foot thick walls to all guest rooms, not a window insight all the glass faced the street. I installed two 130 mW UltraWAPs and Panel Antennas facing dead on to the walls....
Penetration!!! blinking hell!!

Before, as soon as you entered the room the signal faded away.. Now guests can sit out on their balcony and still get four bars.. works great.

Thanks. guys

George
---
Tell us of Your Success


Do you have a WiFi success story you would like to share with other Freenet Antennas customers? If so email us the details and we might publish in our next newsletter.
---